Hey Guys,

Sorry I have not updated in a wile I have been lazy. I have no other excuse.


So well I won a contest on Kicks Country a local Radio station around here. I guess you are wandering what I won well I won 5 cds. Reba's brand new CD, Kevin Sharp's new CD, A Neal McCoy Favorite Hits CD, ad 2 singels. It took us forever to find the radio station we got the map from Map Quest and it sucked I don't recomend that place for a good map. It took us over an hour after we got to Bluefield. But we finaly found it and I got my CD's.

I was so upset yesterday my friend Betty called me crying because she needed some money to pay her elictric bill but I didn't have it I even tried to barrow the money from my aunt. I just hope she knows that if I had it I would give it to her. But right now we don't have anymoney either, I have not even paid my car payment this month because we couldn't aford it. I get paid tommarow but it will not be much. I called her to explaine I hope she doesnt hate me now.

I got the prettiest Desktop last night from mine is the Living Snow Globes #3 it moves and its so pretty. I highly recomend it.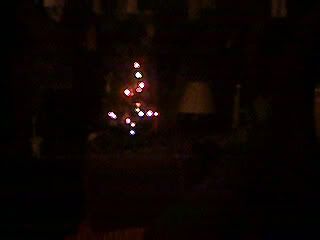 You will not belive who's back in my life. Darrell after 2 years of no contack he is now talking to me on line. But we are just going to remaine good friends.

I finally put up my christmas tree well the baby one in my room. My mom and I will probly put up the big one later tonight in the living room.

Heres a few pics I took last night.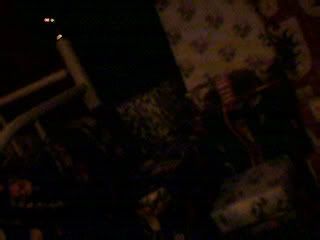 Mound of Presents I bought and Wraped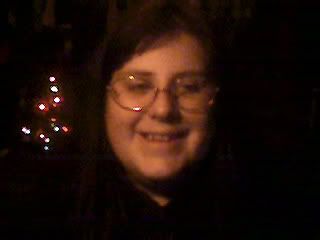 My Big head infront of Christmas Tree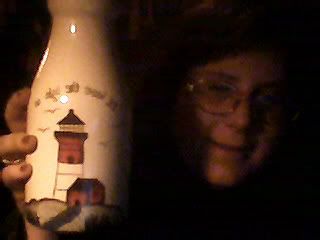 Here is me with the Light House Milk Jug that Melinda gave me for christmas.

Well I am going to say bye for now I might post agin later. Be Good.

Love ya,
Mandy